Day 1 :
Keynote Forum
University of Texas Southwestern Medical Center, USA
Time : 10:00-10:40

Biography:
Robert P Foglia, MD is a Professor of Surgery and Pediatrics, Chief of Pediatric Surgery at the University of Texas Southwestern Medical Center and Surgeon-in-Chief at Children's Medical Center Dallas. He is Co-Editor of a major textbook of Pediatric Surgery and has 30+ years of experience in Perioperative Management and Performance Improvement. He is responsible for the clinical growth of surgical programs at Children's and leads process improvement initiatives in the areas of quality, service, and stewardship.
Abstract:
Trauma is the leading cause of death and disability in children. There is a paucity of information regarding the value of trauma admissions for a children's hospital. The aim of this study is to assess trauma volume, outcomes and revenue at one children's hospital, Children's Medical Center Dallas, compared to all hospital admissions. In four years, there were 5,514 trauma admissions, 18.2% of the 67,429 hospital admissions. Trauma Activations (TA) were called in 1,346 (24%) patients, 47.3% required an operation and 46% had an Injury Severity Score (ISS) that was moderate or higher. Trauma ICU Length of Stay (LOS) was 3.6±5.6 days vs. 7.0±16.0 days for all hospital admissions. Total trauma LOS was 2.5±4.6 days vs. 5.2±10.3 days for all hospital patients. ICU admission and Insurance (private vs. government) were comparable in both groups. Trauma hospital revenue was $188M, 4.3% of the $4.37B for all hospital admissions. Trauma patients are the third most common admitting diagnosis, and have medical acuity with a significant TA, ICU admission rate, operative need, and elevated ISS. Outcomes included a 1.6% trauma mortality rate, lower than the National Pediatric Trauma Registry (2.3%), and a LOS one half of all hospital patients. The trauma patient management and resource utilization is a function of the continuity of care of the multidisciplinary trauma service, and may be a model for other hospital service lines. The trauma program offers a unique resource, a priceless value for injured children and the community.
Keynote Forum
Aligarh Muslim University, India
Time : 10:40-11:20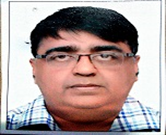 Biography:
Asif Hasan has completed his MBBS in 1992 and MD (Medicine) in 1995 from J N Medical College, Aligarh Muslim University, Aligarh (India). He did his training in Cardiology from Post-graduate Institute of Medical Education and Research, Chandigarh (India) to obtain his DM (Cardiology) degree. He joined the Centre of Cardiology as Deputy Director in August 2010 and currently is working as Director for Centre of Cardiology since 11th Oct 2016. His main interests are coronary and cardiac structural interventions. During his training in Medicine, he received several gold medals and awards. He has several national and international publications to his name and presented papers at various national and international conferences. He is also an active member of American College of Cardiology and Indian College of Physicians. He has been awarded fellowships of ACC and ICP (Indian College of Physicians) in 2016.
Abstract:
High altitude has a special predilection for some congenital heart diseases like PDA. Congenital heart diseases with left to right shunting are especially associated with increasing altitude. ASD is the commonest, followed by PDA, VSD and others. PFO shows a unique and complex relationship with high altitude. Whether PFO changes to ASD with high altitude due to hypoxemia over the years is to be documented. Even postoperative patients perform poorly when exposed to high altitude. Himalayas of Nepal and hilly states of India can serve a better example to study this complex relationship of congenital heart disease with high altitude. There is an established link between some specific varieties of congenital heart disease with high altitude and various hypothesis have also been put forward to explain this.High altitude has a special predilection for PDA (Patent Ductus Artyeriosus) and decide the status of ductus dependent circulation. Even the increasing altitudes have a relationship with the incidence of PDA. Prematurity with PDA present with heart failure so become a important point of management to consider the closure of ductus medically and observe the natural course to decide the future plan.Similarly ASD (Atrial Septal Defect) and to some degree VSD (Ventricular Septal Defect ) also have link with high altitude. Hypoxia and alteration in chamber pressures can play a role in monitoring patency of foramen ovale which can progress to become ASD. Post fontan/Glenn patents have prognosis which is bad at high altitude comparative to the patients at sea level. In India, natural history can be seen from studies of new born at Himalayas, hills of Himachal and Nilgiris and also from neighbouring country of Nepal. Geographical location can play a significant role in causation of congenital heart disease and hypoxia at high altitude change the pressure dynamics in chambers of heart and alter the hemodynamic adaptation of neonatal circulation just after the birth. It also affects the delay in setting of compliance of pulmonary vascular bed and regression of elevated pulmonary pressures. As we are aware of other variety of special link of sea level and incidence of congenital heart disease; so is the high altitude and its relation to congenital heart disease. More studies are required to study the link between high altitude and congenital heart disease.
Keynote Forum
Weill Cornell Medical College, USA
Time : 11:40-12:20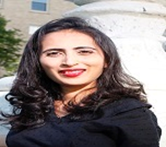 Biography:
Rizwana Popatia is an Assistant Professor of Pediatrics at Weill Cornell Medical College and Assistant Attending Pediatrician at NewYork-Presbyterian Hospital/Weill Cornell Medical Center. She is Board Certified in Pediatrics and Pediatrics Pulmonology. Her medical expertise includes pediatric asthma, interstitial lung disease, primary ciliary dyskinesia and pediatric bronchoscopy. She received her Medical Degree (MD) from M P Shah Medical College, India, with top honors and 17 gold medals and was awarded a "Best Resident Physician Award" during her residency tenure in Jamnagar, India. She completed her Residency in Pediatrics at the State University of New York – Downstate Hospital, Brooklyn, NY, and a fellowship in Pediatric Pulmonology at Boston Children's Hospital/Harvard Medical School. She also served as a Chief Fellow
at Boston Children's Hospital, Harvard Medical School. In addition to her clinical work, she is active in medical education and research, and global health. Her current research interests include outcome based research in asthma, Asthma Education (PACE Program) and Cardiopulmonary exercise training. She has multiple publications in eminent journals and have reviewed articles for eminent journals like American Journal of Respiratory and Critical Care Medicine, JAMA, Journal of Neonatology and Perinatology and BMC Medical Genetics. She is currently the Editorial Board Member of Journal of Pediatrics and Child Care as well as International Journal of Pediatric Health Care and Advancements.
Abstract:
Asthma is the leading chronic disease in children with prevalence of pediatric asthma close to 10% in United States as per recent CDC figures. Asthma has been increasing since the early 1980s in all age, sex and racial groups. In US, one in ten individual dies of asthma daily. Many of these deaths are avoidable with proper treatment and care. Asthma disproportionately affects low-income, minority and inner city populations with higher morbidity and mortality rates. Much of the risk of asthma in minority children can be attributed to local irritants, including secondhand cigarette smoke, mold, cockroaches, dust mites, rats, mice, pets and air pollution. Increased recognition of the occurrence of sudden, unexpected deaths is a compelling reason to search for the mechanisms of death. This is particularly true since it has been apparent that even patients with mild asthma appear to be at risk for such an outcome. Unfortunately studies of mechanisms in these patients have been difficult due to logistic reasons and lack of autopsy. There has been very limited literature reflecting on pediatric asthma mortality and so far there has been only eight reports of programs set up to investigate individual asthma deaths (5 in UK and one each in New Zealand, Australia and US). Although new and better treatments for asthma become available each year, the latest information on these new treatments often is not communicated effectively to patients. These communication problems lead to ineffective management of the disease. The Physician Asthma Care Education (PACE) program was created to enhance treatment of asthma and the physician-patient partnership. The PACE program is a two-part interactive, multi-media educational seminar to improve physician awareness, ability, and use of communication and therapeutic techniques for reducing the effects of asthma on children and their families. The PACE curriculum provides education for clinicians on how to employ the best current therapies for asthma. It also provides valuable information on how to communicate more effectively with patients and support patients' management efforts, helping them to better utilize the clinicians' recommendations.